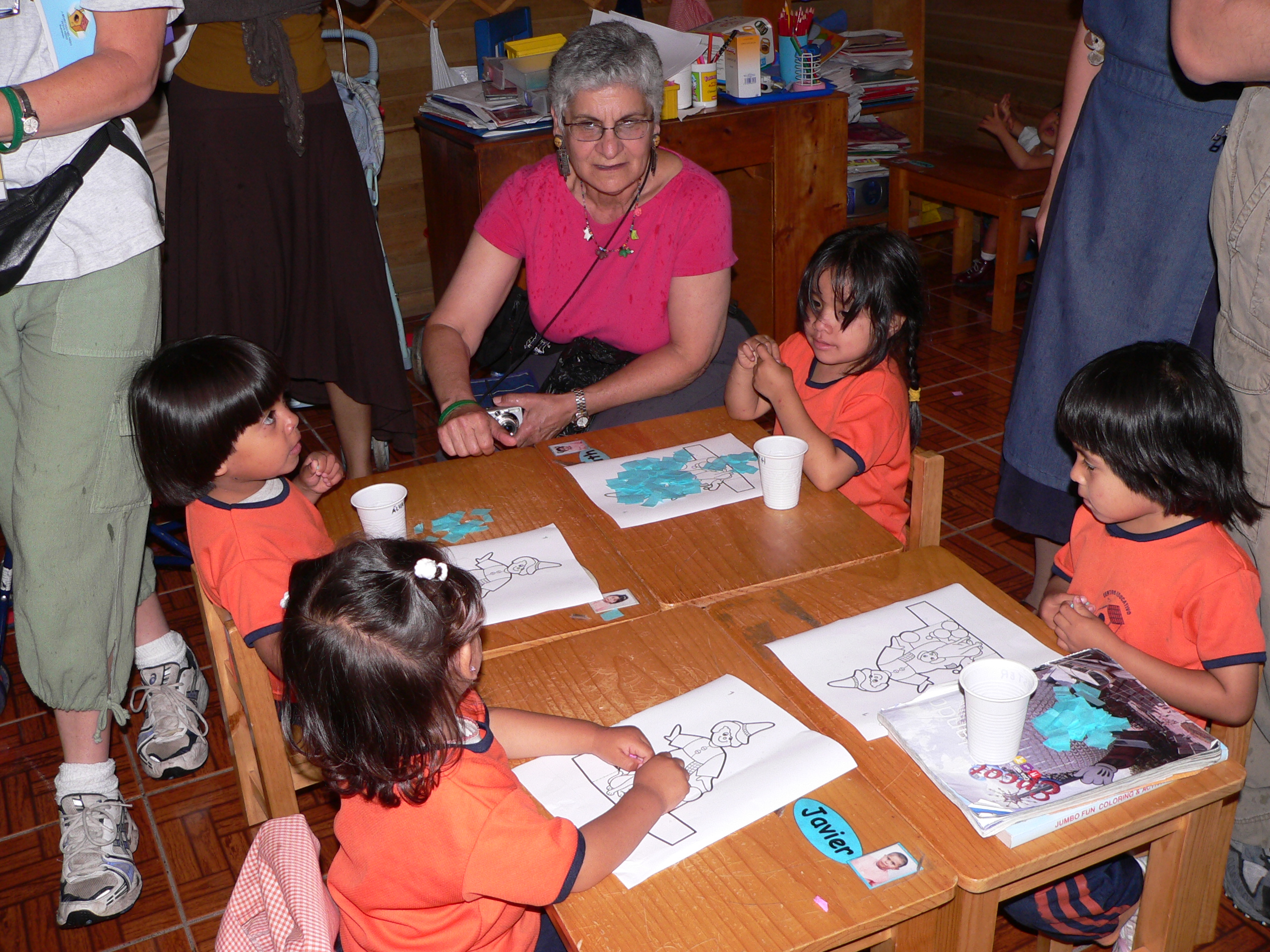 Casa de Angeles Foundation is tax exempt charity qualified under section 501(c)3 of the IRS code, dedicated to the care of orphaned and abandoned children in Guatemala.
Our mission is to provide the funds to build and operate an orphanage near Antigua, Guatemala.
Our story begins in 1999, when ten members of a medical mission from the U. S. drove into a remote Guatemalan area to bring care to the children of a small orphanage. What the members of the team found touched them deeply. Eighteen very young, orphaned or abandoned children, one third of them with disabilities, were living in cramped quarters with only the barest of necessities, other than love.
A promise to these children was made that day among the members of the medical team as they drove down from that poor mountain village: They would build, via Casa de Angeles, a place where these beautiful children, and many more like them, could thrive, and grow, and learn.
What have we built so far? In 2000 we purchased a beautiful 7 1/2 acre site and installed the necessary infrastructure. In the next two years we built three wooden structures which continue in use today. One houses the under-two year olds, the second the two and three year olds, and the third the most developmentally delayed children.
In 2003-4 the first two cement block dormitories were built (all sleeping quarters are of cement to reduce the risk of fire), providing space for 40-45 children. In 2005-6 the common building of the reception area, multi-purpose room, dining hall, kitchen, pantries, and infirmary was completed. In 2007-8 dormitories for middle school aged children were built to complete the main quadrangle and a soccer field for primary school aged children was built.
In 2009-10 two mirror image young adult dormitories (high school and college age) were completed. A primary school of 5 classrooms was also built in this period.
As the physical plant has grown so has the number of children. GROWTH CHART
With a little bit of help in 2011 a 300 foot deep well was dug, guaranteeing our water supply.
In 2012 an animal housing facility was build for our jenny, cow, goat, pig, turkeys and chickens.
In 2013-14 four more school rooms were added to house the preschool/kindergarten and middle school, and a larger soccer field for the middle school aged children was built.
The most interesting item of the budget has been "education". When we first met the Sisters and the children, the oldest child was three and our education budget consisted of a BOX OF CRAYONS. By 2020 with about 80 children (some from our local village) in our preschool, kindergarten, primary and middle schools and seven older children in trade school, high school and university (two university students!) the education budget is more than $100,000 (AND WELL WORTH IT!)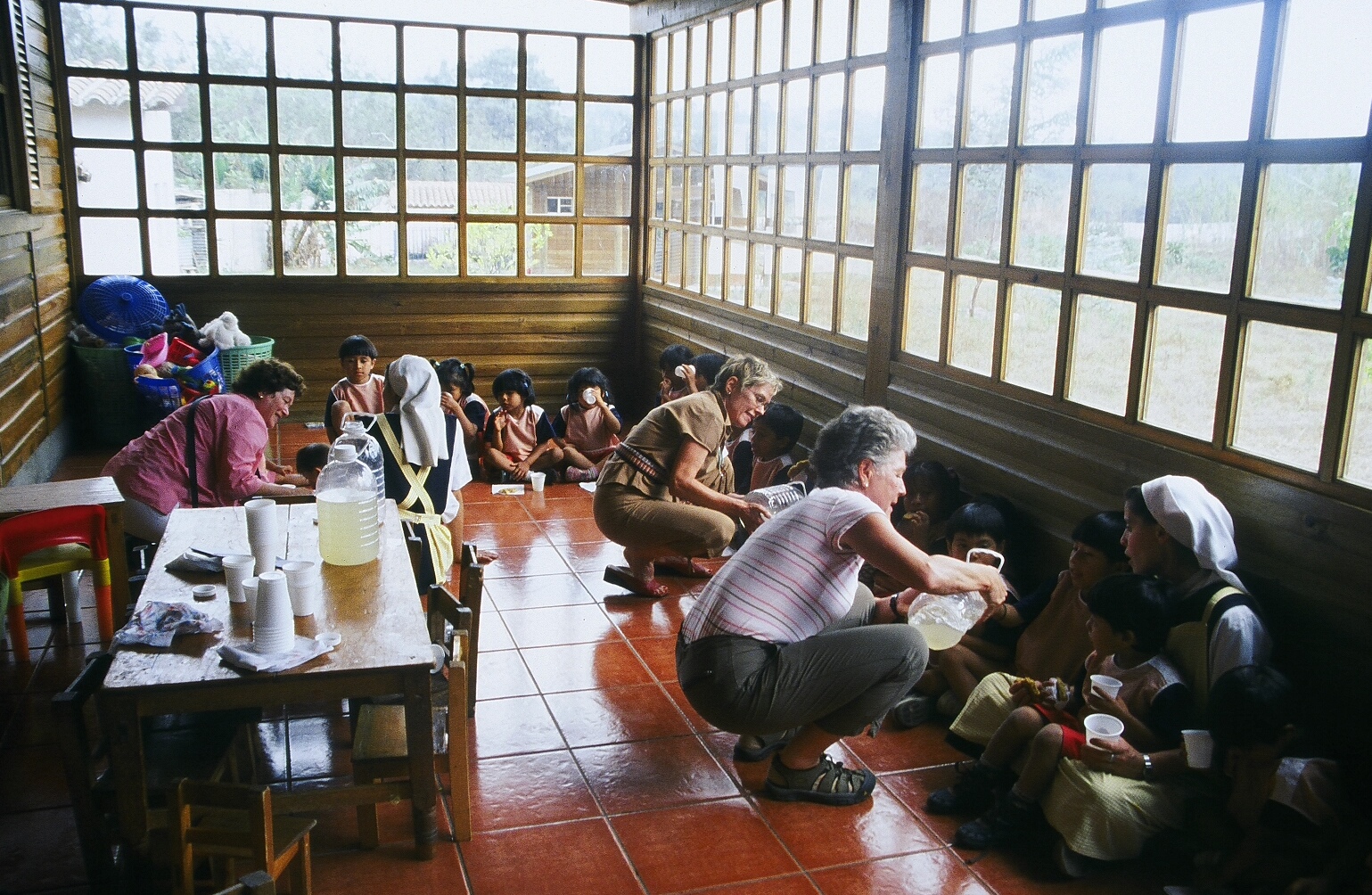 What is the finance story? In the first twenty years of the Foundation's existence, we have received $3,500,000 in donations.
These funds have been spent as they have been received. Now that the physical plant had been built out, the Board, while continuing to provide money for operations, has turned its attention to starting to build an endowment fund that will guarantee the perpetuity of the orphanage.